Pricing is based on the service provided, not my time.
The length of our meeting will probably be between 40 minutes and 2.5 hours, depending on what you need – mostly coaching, a lot of listening, or a combination of both.
Payment: to bank account. For those outside New Zealand, it's flexible: whether you have an account with a financial service provider (Revolut, Wise, Currency Fair) or just a bank account, no problem. We will discuss the details.

Cost per session: NZD 100.00
Frequency: up to you – when you need me

book reflective support here: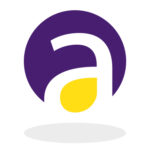 Specifically for life coaching:
Whether you need a "kick" to get you going or you're about to eat an elephant-sized cake (which takes time), the plans are flexible to suit your needs.

The first time (if you're not satisfied you don't have to pay) we will:
–  quickly discuss – if you wish – what life coaching does (and does not) offer,
– define the goals you want to achieve by the end of the coaching process and put them in writing,
– choose the right plan for you:
"kick off"- 3 sessions: NZD 300.00

"elephant slicing" – 6-12 sessions:




– 6 sessions NZD 550.00




– 12 sessions: NZD 1100.00
The frequency of the sessions is adapted to your needs, it can be weekly, fortnightly or monthly.
Length is approx 40-60 minutes.

Payment is generally due before the session (except the first one).
---
Here's my hand. Want to grab it? Book me here or Contact form is here 🙂
Read more… about love, boundaries and life